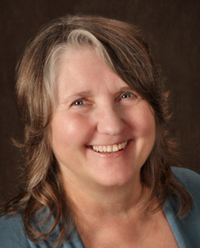 Mary Rees, MS
Transforming Consciousness®
About | Founder-MaryRees | Web and Social Media | Founding Principles
A dynamic meditation practice can lead to a life you love to live.
Receptive and Dynamic
Perhaps you have discovered the great benefits of mindfulness or other meditation practices in increased peace and ease and as an organic means of healing. Are you also comfortable with change? Do you know that nothing is as substantial as it seems? That transformation it the potential of any moment? Once you have developed receptive capacities and recognize spaciousness and openness you can open to the transformative potentials of any moment.
Results
include greater access to your capacity for tenderness and intimacy, skill through difficult encounters, less possibility of compromising personal or professional integrity, and increased capacity for innovation and creativity.
The methods
are simple and straight forward, skills you can take into your own hands, transforming your mind, life, work, and organizations. They are built on intimate knowledge of your own mind and body and an ongoing dynamic balance of receptive awareness and conscious engagement.
Biography Brief
Since 1985, I've been integrating contemplative practice, especially a non-sectarian presentation of buddhist teachings, into both professional and spiritual settings. In 1989 I began teaching adults mindfulness and insight meditation, in 2001 interactive meditation, and in 2004 also responding to requests in corporate settings. Until 1992 I worked as a specialist in specific learning disabilities, diagnosing perceptual and cognitive challenges in high potential students and developing programs to help meet their needs in public education. I am now back in graduate studies exploring consciousness, phenomenology, and creativity. As a full time student I have less time, but continue to focus on doing what I can to support access to meditation and dharma teachings. - Mary


Click on any link below to learn more.

web sites

blogs

social media

Conscious Dynamics®
Professional Services
Coaching, Leadership Development, Corporate Innovations, Mindfulness, Creating, Diagnostics

Thoughts on Consciousness
www.maryrees.com






Citta 101
Insight and Mindfulness since 1989, Relational Vipassana since 2001, Instruction for all levels of experience - Beginning to Advanced Communtiy Support

Insight & Mindfulness
maryrees@blogspot.com

Relational Vipassana
interpersonalpractice.blogspot.com






Being Prayer
Living every moment fully Learning to live Mediating Space. Transforming Consciousness®
Spiritual Coaching and Contemplative Practice