Conscious Dynamics®
Executive Assessments
OD Home | Company Assessment | Corporate Training | Executive Assessment | Executive Coaching | Program Request Form
Conscious Dynamics® Executive Assessment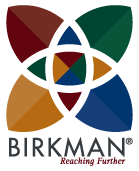 Mary Rees, MS, founder of Conscious Dynamics®, is a certified Birkman&reg Consultant and a Professional Educational Diagnostician.
Birkman® is the provider of the industry-leading personality assessment that facilitates team building, executive coaching, leadership development, career and talent management and interpersonal conflict resolution. For over 50 years, corporate human resources professionals, independent consultants, executive coaches, educational institutions and other not-for-profit organizations have used The Birkman MethodŽ with over 2.5 million individuals. The Birkman MethodŽ personality test accurately measures productive behaviors, stress behaviors, underlying needs, motivations and organizational orientation.
Work with Mary as a BirkmanŽ Consultant can help you maximize human potential and achieve results that are both superior and sustainable. The combination of this process and the unique offering of Conscious Dynamics in direct work with the mind, especially executive functions of mind, provide an unparalleled opportunity for professional and corporate strength and integrity. Group assessments yield valuable interpersonal information for use in relational enrichment, greater vitality and satisfaction in human contact, and results in intelligent, innovative outcomes with integrity.
Executive Assessment Processes
Mary Rees, founder of Conscious Dynamics, is an Associate Member of the American Psychological Association and honors their rigorous guidelines; however, she is not a psychologist or therapist, does not work with psychological issues, administer psychological assessments, or identify psychological disorders. The assessment processes are non-clinical, designed to provide information presented in a way that is validating and personally enriching (rather than diagnostic and/or prescriptive).
The most important parts of your assessment are your descriptions of your needs, goals, and interests. We do not assume results are valid unless you corroborate their suggested results.


The Birkman&reg Method is our primary assessment tool. This is a measuring device that has been used for over 50 years by Fortune 500 companies to develop executive talent and other high potential employees. It is administered online and takes about 40 minutes to complete.


Measures of Character Strength and Self-Compassion, also online, are sometimes included. These are available to us now due to the relatively new science of Positive Psychology.


Assessments are available as part of corporate packages, but you can also request an assessment and/or initiate a coaching relationship through
this link
.